Barroco features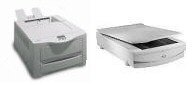 BARROCO code is 2D bar code and it can store one file of any type. Additional options are compression and encryption. There are used strong error detection and correction algorithms.

BARROCO code can be printed on paper, store or transfer and then scan and restore encoded file. Other way is store BARROCO code in image (PNG, BMP, TIFF, JPG). BARROCO code prepared for printing has larger pixels.
Compression
BARROCO CODER has built in automatic compression. Some file types like text files can be successfully compressed to 20% of size. Compression is calculated before setting additional options, if compression is not required, it is disabled.
Encryption
BARROCO CODER support standard encryption algorithms AES (Rijndael) with key length 160 bits. Key is generated from entered password.
Encrypted is data stream and file name. You can't restore file without correct password. Minimal password length is 6 characters.
Error correction
The BARROCO CODE has built-in strong error correction. Data can be successfully recovered after random changes, printing defects or missing part of document. Error correction can be set in few steps. There are three redundancy levels as additional option.