What can you do?
This gallery is fast preview what can you do wih Mosaic Creator software.
Photo mosaics or photographics mosaics
Create basic photo mosaic, set colorization, borders and transparency. You can control cell filling.
Photo mosaic with puzzle cells. Can you do in some other software? See bottom right frame.
This is enhanced photo mosaic, used beer cans and circle alpha mask, background is source image.
Tile mosaics
You can design tile mosaics from glass, ceramics, stones and quilts. You only need source image and cell images.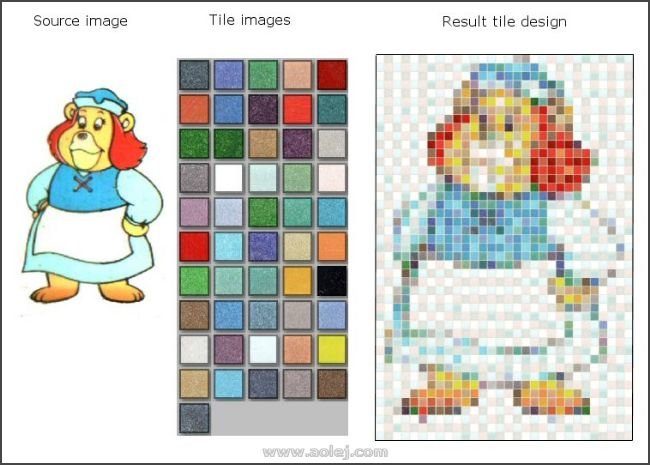 Web gallery thumbnails
Create full featured web gallery thumbnails. There is used basic template. This thumbnail is Mosaic Creator result too.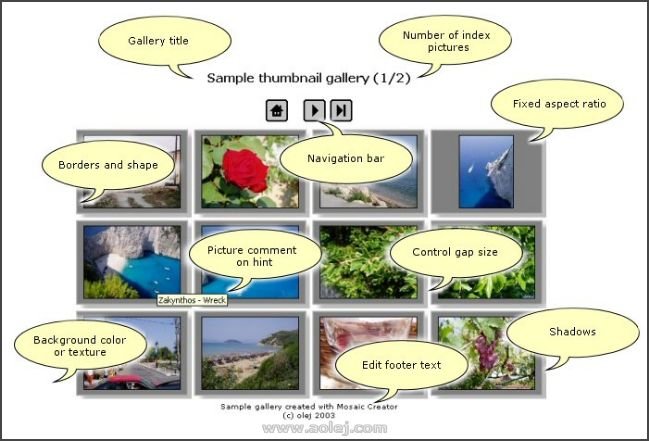 Web gallery with film template.
Text mosaics and ASCII art
Enhaced text mosaic, size of characters and color based on source images, included text rotation.
<!-- BEGIN OF THUMBNAIL IMAGE-->
Render ASCII art to image or HTML. If you render to image, you can use some color enhancements.
Can anybody read it?
Mosaic art and experiments
Complex mosaic now, puzzle of the world and rotated cells.
New pattern
What can you get if you try multiple render?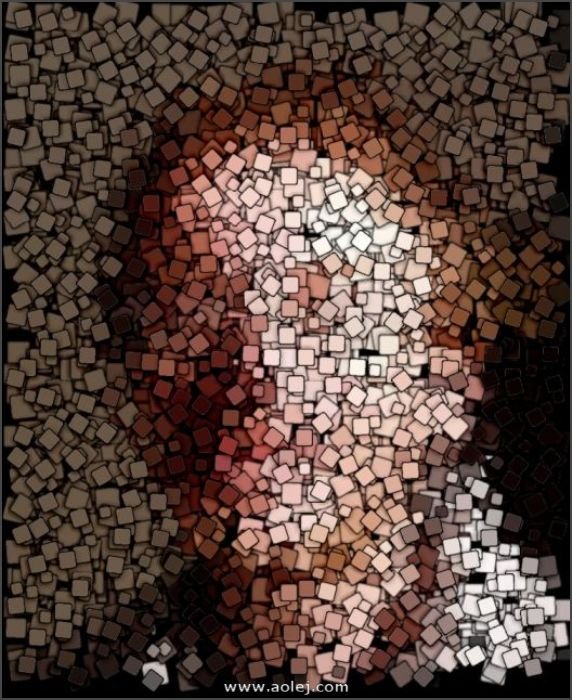 The next one
Chaos transparent boxes